Want to write for the Restful blog?
We love hearing stories of how people have embraced restful living.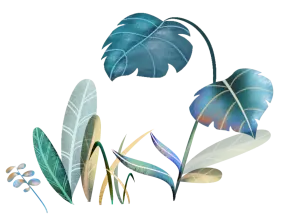 So we'd love to hear your story of how you went from overwhelmed to restful and what you learned along the way.
Why contribute to Restful
We dream of a restful world. Because we believe that a restful world is a calmer, kinder, happier, healthier, safer and more equitable world. We believe rest is a social justice issue. And that everyone deserves to feel safe, secure and well-rested.
Our community blog program is for anyone who wants to share their personal story of how they live a restful life.
By sharing your story, you'll connect with a community of thoughtful people from a range of backgrounds. What we share in common is depth, empathy, authenticity and a strong desire to see all beings thrive.
Who should contribute
We want to amplify diverse stories from our amazing community about how you have embraced restful living. You don't need to have your own business to share your story.
And when we say we welcome and cherish stories from everyone, we mean everyone.
Restful Guest Blog Guidelines
Before submitting your story please read the following guidelines.
We're a soft share space: It's okay to mention that you have experienced trauma. But please don't share the details of traumatic events. This is for two reasons:
We won't have to create trigger warnings on your content. This means your work will be able to reach more people
You won't run the risk of a vulnerability hangover by delving too deep too quickly
We do it interview style: Our posts are written like an interview. Questions are listed in the submission template.
We offer dofollow links: This just means we link back to your website with good SEO practice.
We're an advice-free zone: You're free to share anything that helps you in your life without trying to hard sell it to someone else.
We respect pronouns: You're welcome to use "they" as a singular, gender-neutral pronoun.
We're Aussies: Since we're based in Australia, we use Aussie spelling (for example, "honour" instead of "honor").
Writing Guidelines
Word count: Aim for 800-1,000 words
Author bio: Please include a 3-5 sentence bio. You can also include links to your website and social media if applicable.
Profile photo: Please email us a profile headshot image in JPG or PNG format
Other images: We welcome image submissions as long as you have the right to use them
Blog links: You may link to relevant articles or to other sites within your post. No affiliate or paid links allowed.
Original content only: Original, unpublished & honest content is better for everyone. We want your unique thoughts & personal story. Nothing reblogged or plagiarised, please.
No republishing: We ask you don't republish your post on your own blog, Medium or other website. This is because search engines may punish websites for duplicate content.
Yes sharing: We'll share your blog on our newsletter & social media. And we'd love for you to do the same. Please share a link to your guest blog in newsletters, group chats, and social media. Anywhere you hang out. We'll let you know before it goes live.
Ready to submit?
If that all sounds good to you, then:
Use this template to submit your article as a Google Doc
Then share your Google Doc with hello@restfulapp.co
And email us your profile pic (and any other images)
Thank you for being part of the Restful community! We can't wait to hear from you!